MA PI LENG – THE KING OF PASS IN VIETNAM
Ma Pi Leng is known as one of the Big Four Pass in Vietnam. It is situated at an altitude of 1500 meters above sea level between Dong Van and Meo Vac in the far North of Vietnam. Based on its rough position and challenging climb even to local people, it is named literally as a bridge of a horse's nose – Ma Pi Leng to say that a large number of horses failed to pass that rugged and vertical pass. The Pass is located along the asphalted but bumpy National Road No. 4C, nicknamed as Hanh Phuc – The Happy Road and built since the 60s of the 20th century when a thousand of volunteers together with a community of 16 ethnic minorities risked their lives and hung from the mountain to expand the road every single centimeter for 6 years. It is a symbol of how Vietnamese people unite to overcome any obstacles.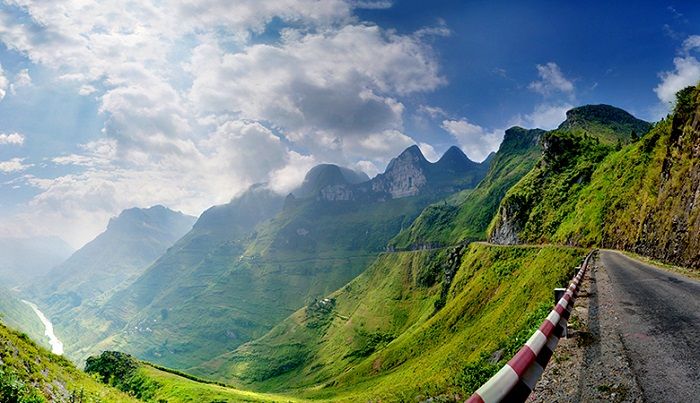 The scenery along the mountainside is somehow romantic and stunning but very tough and dangerous. This attracts adventure seekers for riding motorbikes there. A bird's eyes view above shows serpentine twists and turns while buckwheat blossoms bloom on various rock cliffs of free stones. The long road inspires many travelers to witness its half gorgeous half wild beauty. They also experience a ride with blind curves and hairpin switchbacks over the mountains. The most breathtaking place is the Sky Path, a rock cliff that people believe is the road to heaven due to its astonishing and charming scenery. And of course, you would be sent to heaven since you fell off from there xD.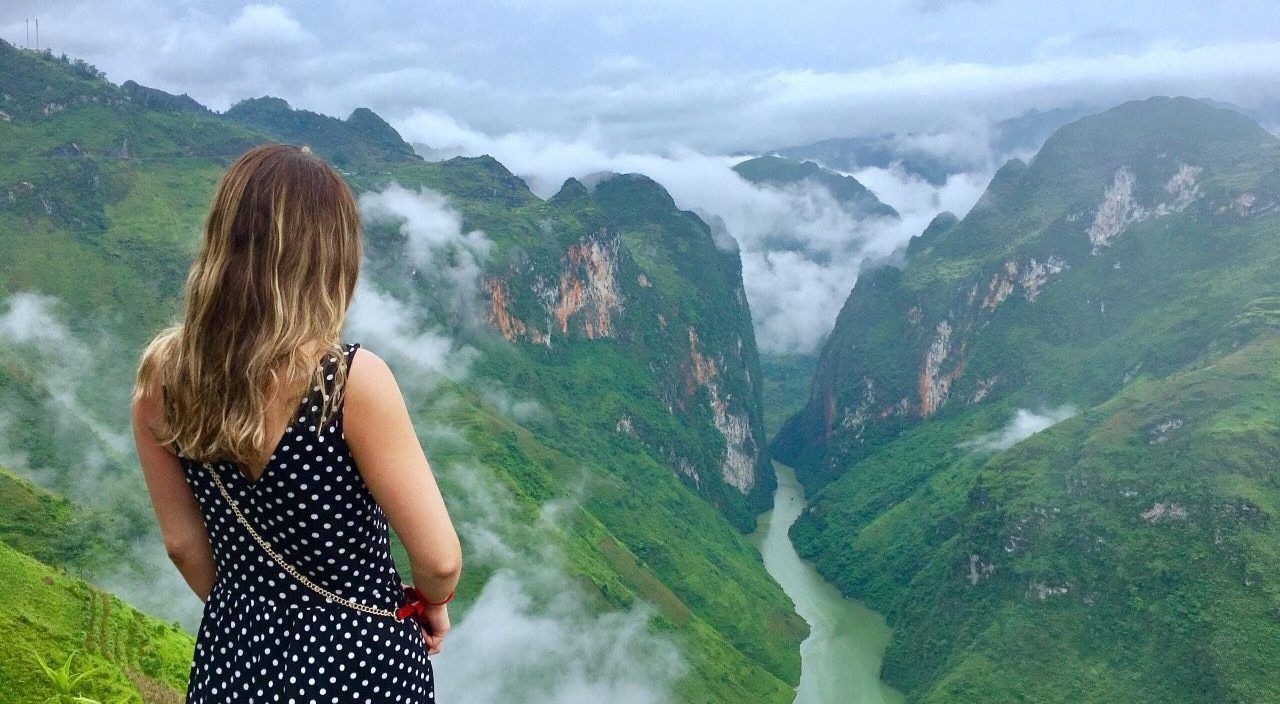 From the top view, vast terraces spread to the horizon and Nho Que river looks like a silk ribbon in very deep emerald. On the way, the local people are in their colorful traditional customs with a papoose full of flowers and herbs. Despite that they cannot access to better quality of life, smiles always are on their lips. Some mountain goats nearby try to reach higher to get foods. All those things make that scene much peaceful than ever!
For any booking visit Ma Pi Leng pass by motorbike, please contact +84 986 635 986 ( Mr.Kevin) from Vietnam Cheers Hostel or Ha Giang Epic Tour for more information.